Every move with precision
Embarkation and disembarkation
of goods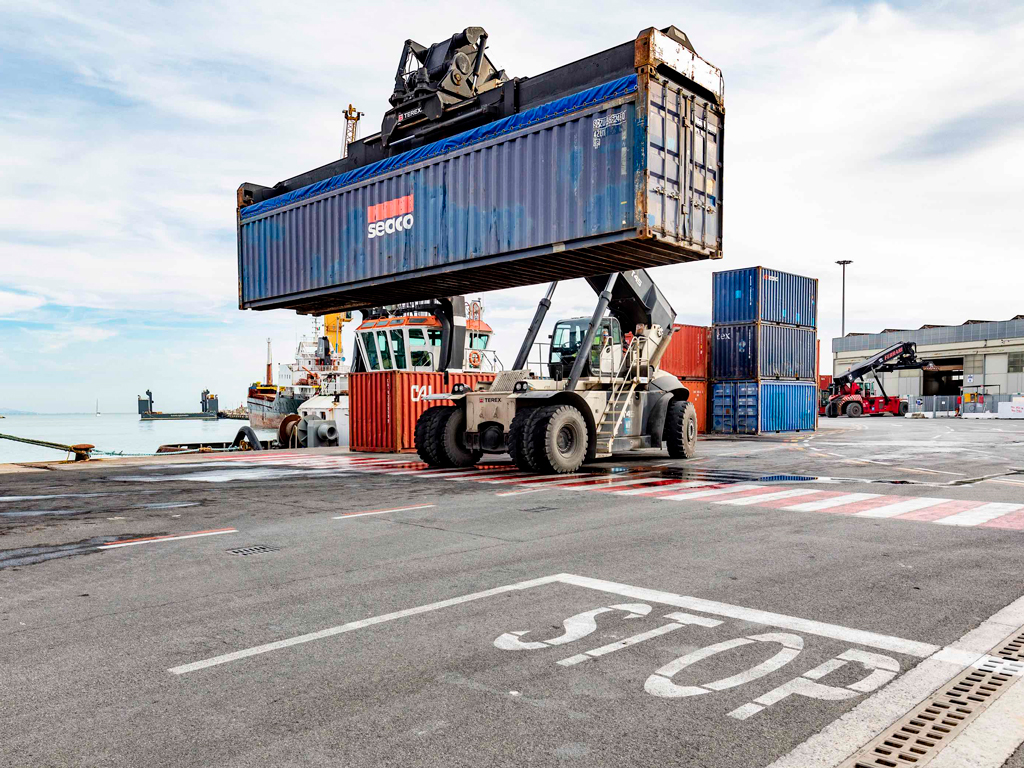 As concerning landing and import operations, "line" and "tramp" vessels may disembark imported goods and containers both full and empty. The disembarkation phase requires the same priorities as the disembarkation phase and the same organizational criteria in the management of operations and forecourt spaces to ensure safety and efficiency.
Once the customs formalities have been completed for the goods that require them, the personnel dedicated to the management of the docks will take care of the load of the haulers according to the indications of the line or the agency.
Freight Service
The next step is the preparation of areas and the loading. At this stage the priority is to ensure the safety of the personnel involved and the speed of operations. It is fundamental is a management of the spaces with the provision of dedicated areas in the dock excluding interferences with other activities. Thanks to the fleet of mechanical means, the cargo handling is efficiently carried out and in total safety. In besides, MDC Terminal can fully meet the needs related to each type of traffic.
Tons Various and bulk goods
Storage
Some types of goods need a specific process or stowage in covered warehouses the terminal treats :
Goods that can not be exposed to rainwater / sea (coils, other steel material)

Dangerous goods