Win your trust
In the heart of Marina di Carrara
Our Terminal
MDC Terminal, born in 2018, is located in a strategic position in the heart of the Port of Marina di Carrara, it stands out for the quality of its services and for the attention to security. Thanks to a strategic position, the logistic platform boasts of easy connections to the railway and road network. The gate is specialized in the shipment of goods within the port, with functions of storage and reception/shipment by sea, born as an element of distinction and added value for the whole territory. The terminal operates on two docks of 220 and 190 linear meters with a draught of 9.5 meters, suitable for medium-sized ships, moreover, enjoys a total area of 22,000 square meters with 4 warehouses covered by 1000 square meters each. It carries out handling operations of any type of goods. Always guaranteeing the seriousness and professionalism of our team.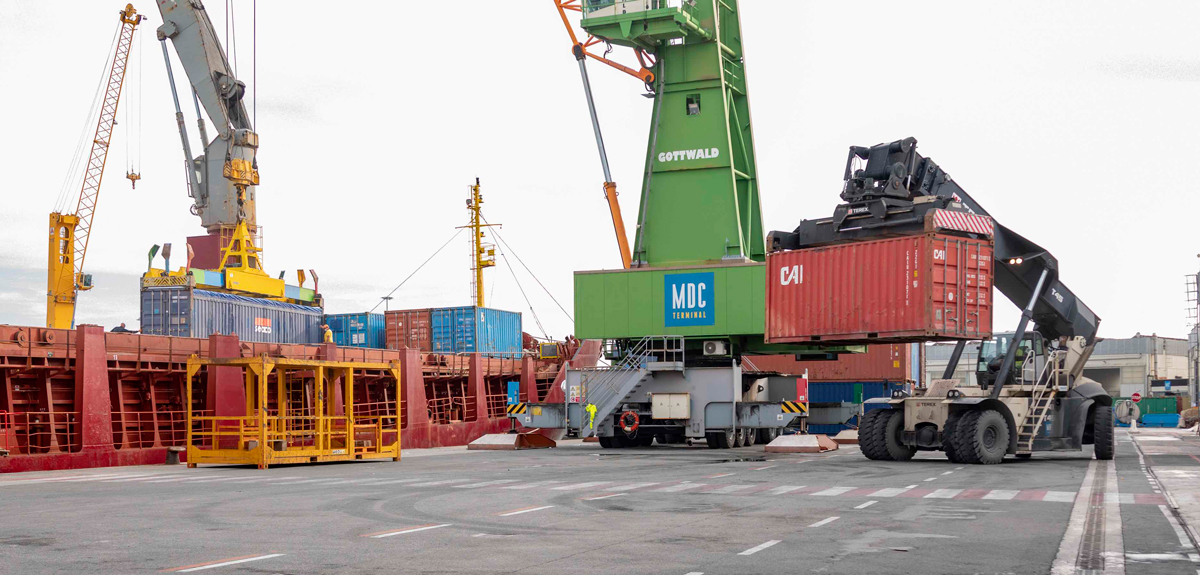 The terminal is based on the desire to achieve the satisfaction of the interested parties through the continuous improvement of the quality of the services offered. Thanks to the organization of the team, the productivity increase in accordance with the requirements of the customers, and maintaining a constant commitment to the development of the best machinery and production processes.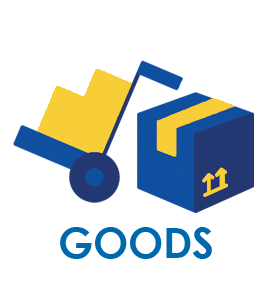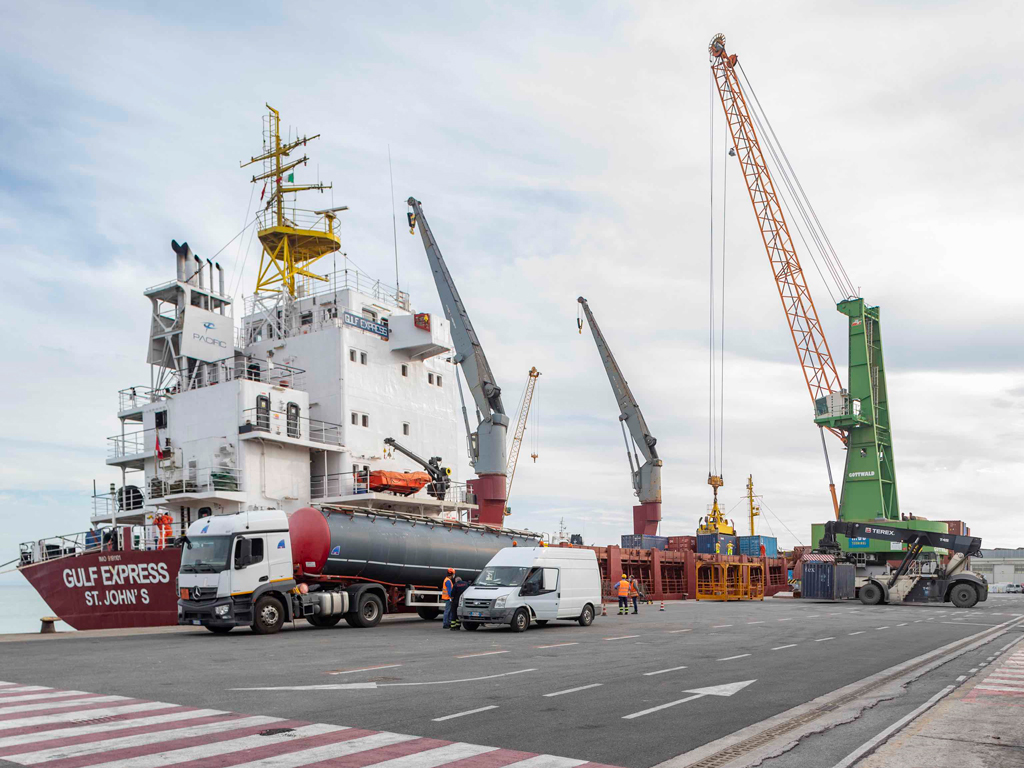 Docks and Service
Mobile harbour cranes:

n. 2 Gottwald Crane of 100 tons/each

Taliercio Quay:

220 mtl – draught: 9.5 mt

Chiesa Quay: 190 mtl – draught: 9,5 mt

Total Area: 22.000 sq. m.

Covered warehouses: 4 – 1000 sq.m.each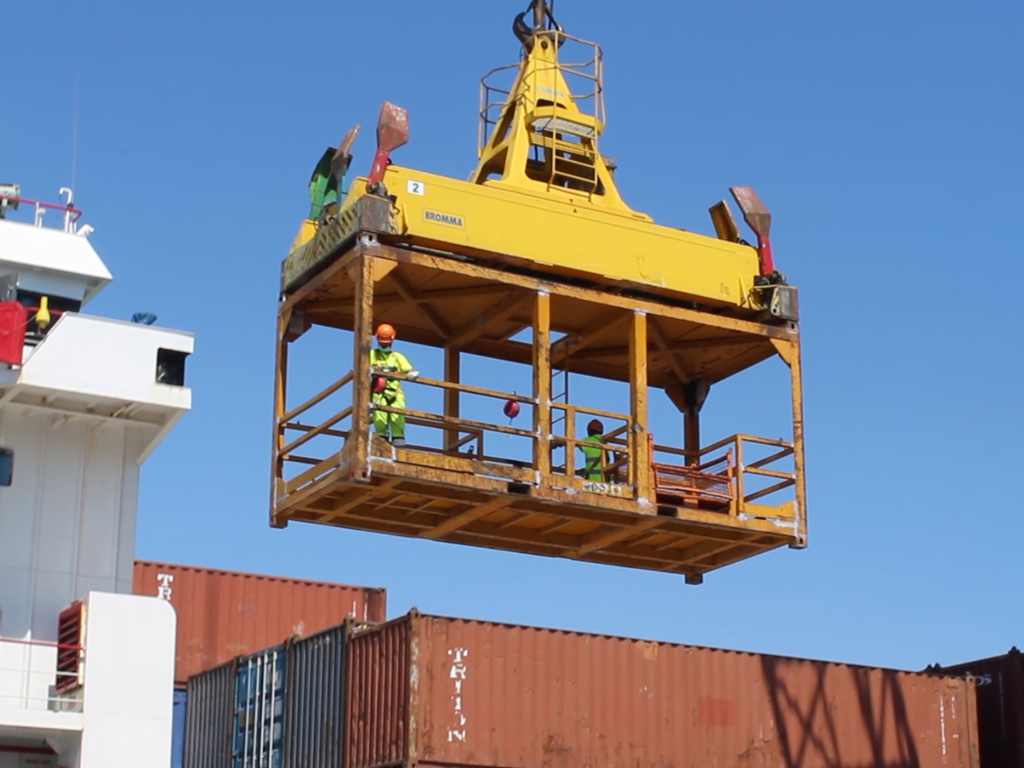 Equipment
Mobile harbour cranes: n. 2 Gottwald Crane of 100 tons/each

Forklifts:

3 spreaders – 2 grab (tool) for bulk goods

Reach Stacker:2 units of 45 tons/each

Fork lifts: 5 units of 33/25/20/16/5.5 tons

1 scraper for bulk handling

2 tugmasters + 2 container trailers

6 mafi trailers capacity 100 tons

Special equipment for lifting and handling goods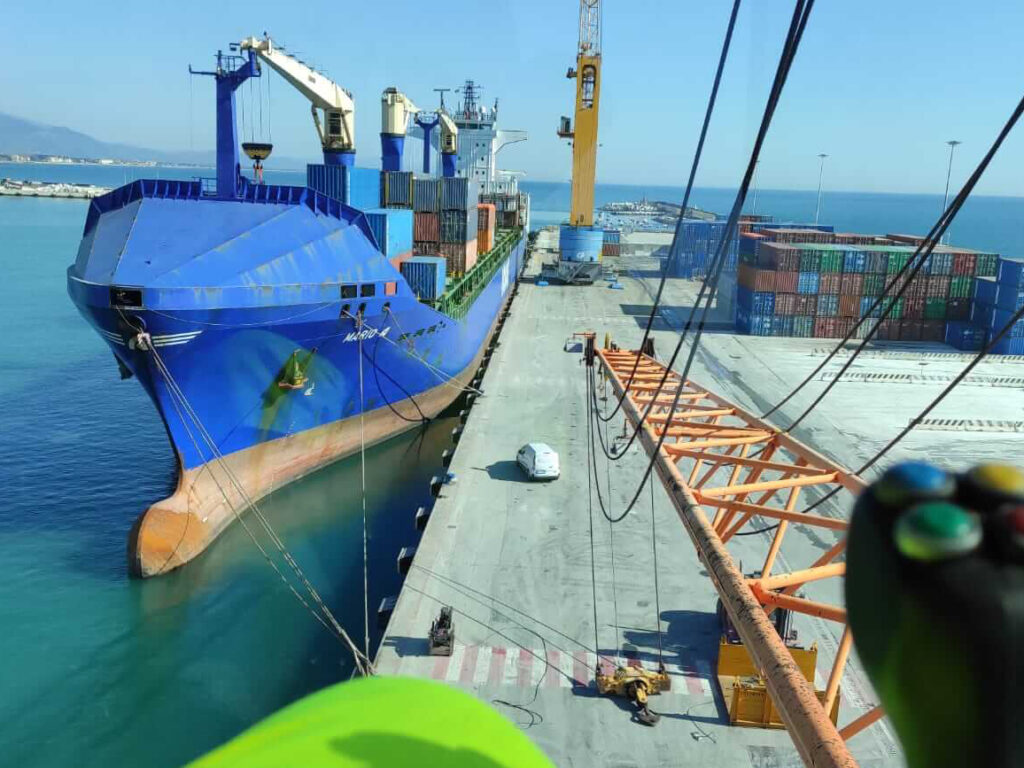 Know-how
Container(in shape and oversized)

General cargo and systems engineering

Marble and production waste

Storage and stuffing operations
The Terminal operates efficiently ensuring maximum safety for vehicles, goods and workers in transit. Customs and documentary checks are constantly active, as well as health checks and verification of measurement standards and photo-detection of vehicles in transit.
MDC, thanks to the experience and the multitude of equipment, manages to guarantee professionalism and efficiency during all the operations of disembarkation, embarkation and cargo handling.